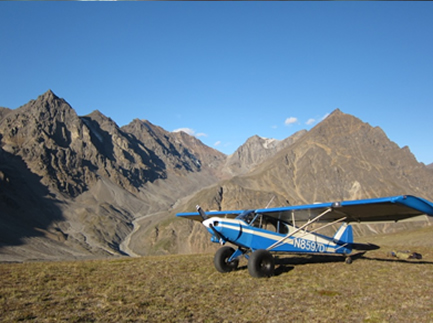 Experience the remote beauty of Alaska with 40-MILE AIR on a self-guided backcountry excursion. With skilled and knowledgeable pilots and the proper equipment, we can provide access to nearly any drainage, from the Canadian border to Delta Junction in the north Wrangell Mountains and the Alaska Range.
The Alaska Range, a short flight from Tok, offers the majestic beauty of Alaskan mountains and glaciers.  With a variety of routes to choose from and being the closest to Tok, the Alaska Range offers an affordable experience of a lifetime.
Popular Alaska Range Routes
Robertson River to Dry Tok Cr. through Thushtena Pass – 20 Miles $375 Per Person
Trout Lake to Dry Tok through Gillett Pass – 30 Miles $400 Per Person
Robertson River to AK Highway through Noname Cr. – 25 Miles $260 Per Person
Dry Tok to Highway 20 Miles/25 Miles $225 Per Person
Johnson River to Robertson River 20 Miles/30 Miles $700 Per Person.
---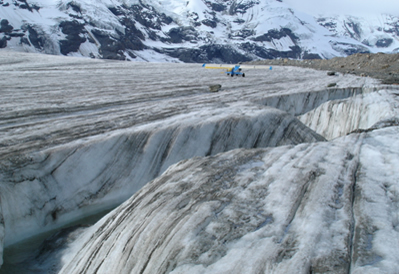 Wrangell St. Elias National Park and Preserve encompassing more than 14,000 square miles offers some of the tallest mountains and biggest glaciers in the state.
The northern portion of the Wrangell's known as the Nutzotin Mountains offers fantastic hiking.  Start or end your excursion in the historic town of Chisana. Known as the "Last Great Gold Rush" or "The Log Cabin City" Chisana has a vast history.
 For more historical information on Chisana click this link:
http://www.nps.gov/wrst/historyculture/chisana-historical-site.html
If you need transportation to or from Chisana see our Scheduled Destinations page for more information.
---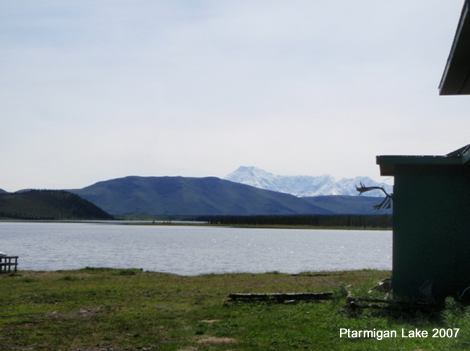 You can also start or end your adventure at Ptarmigan Lake. 35 miles east of Chisana, Ptarmigan Lake has a Lodge with full time care takers.
You can stop in and sleep in a warm bed and take a hot shower or just say hello as you pass through.
For more information on Ptarmigan Lake Lodge see contact information below.
Popular Wrangell Routes
Ptarmigan Lake to Chisana – 35 Miles   
$560 Per Person*.
Solo Creek to Chisana – 25 Miles 
$550 Per Person*
Horsfeld to Chisana – 30 Miles 
$525 Per Person*
Baultoff to Chisana – 35 Miles   
P$560 Per Person*
Nabesna River to Chisana through Cooper Pass– 35 Miles
$520 Per Person*
*With less than 3 people all Fares are based on a Tuesday or Thursday Pick up from Chisana.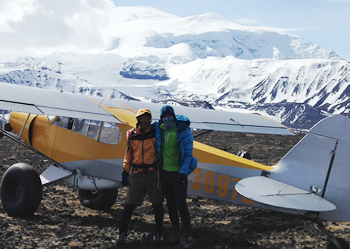 Any trip offered by 40-MILE AIR can be customized to fit your needs as the routes listed are the most common and general routes.  If there is a trip you would like to do that is not listed please contact us for prices and availability.
40-MILE AIR can also provide transportation of climbers to many peaks in the Eastern Alaska…Mt. Kimball, Gakona, M'ladies, White Princess, Hajdukovich, Silvertip and Hayes to name a few.
---
Additional Contact Information
Ptarmigan Lake Lodge   e-mail: alaskacowboy@yahoo.com   Phone: 907-590-2803
National Park Service Website: www.nps.gov/wrst/

If you would like a guided trip contact:
Mike Wald at Arctic Wild         (888)577-8203 or info@arcticwild.com
Carl Donohue at Alaskan Alpine Treks        (770)952-4549 or carl@alaskanalpinetreks.com