Dear Hunters,
Thank you for inquiring about the 2024 hunting season.  We have written this letter in an attempt to answer questions you might have and to provide you with as much information as possible.  Hopefully this will enable you to be better prepared for your hunt, which will in turn enable us to meet your needs more efficiently.  If you have any additional questions, don't hesitate to call but please keep in mind that after the first of August you will probably not be able to speak directly to the pilots, as they will be flying the majority of the time.
Specific information regarding seasons is available at your nearest Alaska Dept. of Fish & Game or by contacting their office in Tok.  The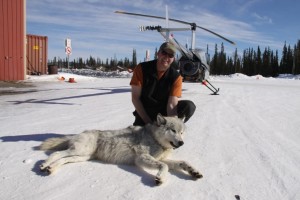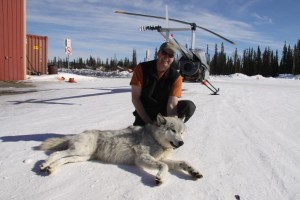 address is PO Box 355 Tok AK 99780, and the phone number is (907) 883-2971.  Please make yourself aware of all regulations including those pertaining to recovery and care of your meat.  40-Mile Air is a Licensed Big Game Transporter in the state of Alaska and is required to report all known or possible violations to big game regulations.  Traditionally, caribou and sheep season begin Aug. 10th and run to Sept. 20th.  Grizzly Bear season begins Aug. 10th and runs to June 10th of the following year for the majority of the areas we hunt.  Moose season in most areas runs Sept. 8th thru Sept. 17th for both residents and non-resident hunters.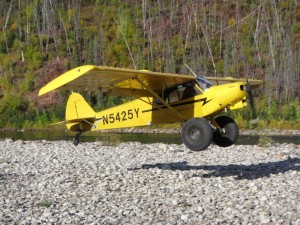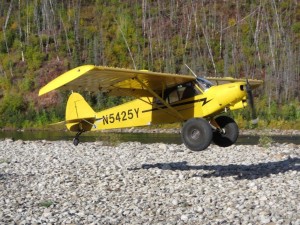 We transport your party either to ridge-tops, river-bottoms or lakes with Piper Super Cubs.  We operate five of these aircraft during hunting season and can usually move your party at one time.  Due to baggage compartment weight limits on the Super Cubs, your personal gear cannot weigh more than 50# Total.  This is an aircraft limit and cannot be exceeded!  The limit includes all gear (backpack, sleeping bags, tent, fanny packs, salt, etc.)  Fanny packs cannot be worn as they interfere with the seat belt system in the aircraft.  If any member of your hunt party's body weight exceeds 280#, your party will automatically need an extra gear load, as we will not be able to transport him and his gear in one plane. If you are already planning on an extra gear load, his personal gear would need to be a part of that 200#. These weight limits enable us to put you in areas where other aircraft cannot land and limits competition from other hunters.  Once we drop your party in an area we do not place other hunters in that area until after your departure.  We will not spot game during the flight to a hunting area, but transport you to an area where other hunters have had success and which, to best of our knowledge, supports the appropriate game.
Landing areas are usually at or above timberline, so you can expect good visibility for hunting.  You should have binoculars and, in the case of sheep hunting, a spotting scope.  Your hunting success should be more a function of good spotting rather than walking long distances.  Additional items to take would be light rain gear, leather boots, wool pants, a light weight mountain tent (self supporting tents only please, as wall tents will not be transported), sleeping bag and pad, and a small stove for cooking. Temperatures can be expected to run from 75 degrees to the low teens with the extremes most likely towards the beginning and end of the season.
Prices for 2024 are as follows:
Caribou base rate is $3995.00 per hunter…Plus animal see #4.
Moose base rate is $3695.00 per hunter…Plus animal see #4.
Sheep is flat rate of $2095.00 per hunter in the Tok and Delta Management Areas. $3695.00 per hunter in the Nutzotins, Wrangells, Tanana Hills and Mt. Harper Area for wheeled cub landings.
If on any of the above hunts you shoot: Caribou add $1100.00, Moose add $1200.00. There is no additional charge for bears or wolves provided they are completely skinned and fleshed. These figures are per animal for transportation of meat, horns and hides to Tok.  All hide and excess meat must be removed from the skull of moose and caribou for antlers to be transported from the field.
If you exceed your maximum allowable personal gear of 50# per hunter going in, an extra gear load can be arranged for $1700.00. The extra gear load must be a maximum of 200# of gear and must physically fit in the super cub.  Several small bags or boxes are much better than one or two large ones.
For Hunters arriving in Fairbanks and desiring transportation to Tok, 40-Mile Air offers van charter service.
You may stay in the field as long as you wish.  However, most hunters schedule for 5-7 days and find that to be the ideal hunt duration. Moose hunters must bone out their animals and have the meat in sturdy game bags not exceeding 50# each with a filled out change of possession ID tag attached, which we will provide at check-in. If you desire, you can leave the rib meat on the bone, but the rib cage needs to be split and bagged separately.  Caribou hunters may leave theirs bone in and bagged to 50#.  Cheesecloth games bags are not recommended for moose meat.  We suggest at least 12 burlap sacks, heavy-duty Alaska style game bags or pillowcases per moose for our moose hunters.
We will schedule your hunt by telephone reservation but do require a deposit (see hunter/carrier contract).  If your deposit and signed contracts are not received within 21 days after you make your telephone reservation, your hunt dates will be opened back up for other hunters.  We look forward to seeing you this fall.
We appreciate your interest in our hunts,
Leif Wilson
President