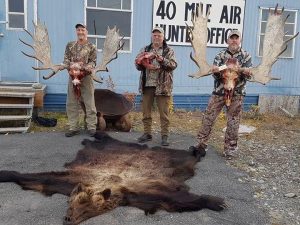 When you're planning your next hunting trip, call the experts at 40-MILE AIR for your wilderness transportation needs. More than 30 years of experience flying hunters in and out of Interior Alaska's most rugged game-filled regions gives us a well-known edge in being able to provide hunters with the opportunity for a successful hunting season.
If it's moose, caribou or sheep you're after, 40-MILE AIR hunters have put several of these trophy animals in the record book in  past years. The current #1, #5, and #22 moose have all been taken on 40-MILE AIR hunts. We can help you build an unforgettable Alaska experience!
Many successful hunters over the years have chosen the Eastern Alaska's Interior game management units 20E, 20D, 12 and 13. These are all areas in which we have spent decades building familiarity with the terrain and the likelihood of finding game.
Tok and Delta Trophy Sheep Management Areas
We also offer complete service in the Tok and Delta Trophy Sheep Management areas (these are Alaska Depart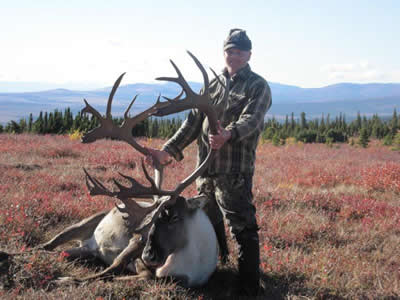 ment of Fish and Game permit areas). Hunters throughout this region find their transportation needs may be fully met through flying with 40-MILE AIR.
Our Piper Super Cubs allow the safe use of unimproved landing strips in remote areas. We routinely land on ridge tops and in stream beds to put our clients in the best position to spot game. Our hunters regularly report little or no competition from other hunters. The simple reason is we take them a long way from the crowds.
Interested in flying with us? Here are some considerations:
When packing for your trip we do require that you limit your gear to 50 lbs. per hunter. We don't compromise when it comes to safety and this limitation enables us to put hunters into the favorable remote sites.

Most isobutane fuel canisters have now been approved for charter flights.  Please confirm that your fuel canisters have one of the approved SP codes.  SP10677, SP11914, SP12274, SP20960.  The Jet Boil brand fuel canisters have not been approved yet.

Coleman white gas or non-refillable propane cylinders are permitted as well.

Bear Hunt packages are also available through 40-MILE AIR. If it's a grizzly you're after, give us a call for pricing and more information.

Tok, Alaska, is our headquarters for all hunt party transports to game units of the Eastern Interior of Alaska. You can reach Tok by highway from Anchorage or Fairbanks, or you may ride with us from Fairbanks. We can return you and your game to the Fairbanks Airport to meet connecting flights of your airline schedule.

If any member of your hunt party's body weight exceeds 280#, your party will automatically need an extra gear load, as we will not be able to transport him and his gear in one plane. If you are already planning on an extra gear load, his gear would need to be a part of that 200#.
If you're looking for a way to get your meat, cape and antlers to the lower 48, please contact Alaska Trophy Express.
Alaska Trophy Express www.alaskatrophyexpress.com
Email alaskatrophyexpress@gmail.com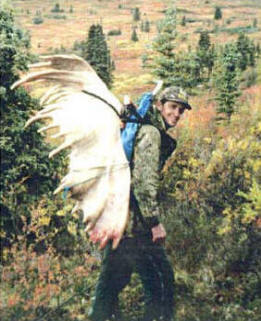 ---
BOOKING PROCESS
40-Mile Air books in December for the next year's hunts and only books one year at a time.
Repeat Customers:
If you have hunted moose with 40-Mile Air before and want to book the exact same spot you had hunted the year prior…you may now call on Nov. 1st to book. You must call before Dec. 1st or that spot will be added to the random pool for repeat hunters when they call.
Those hunters that are repeats with 40-Mile Air that are wanting to book a different moose spot or wanting to book a sheep or caribou hunt can call the first full week of December at 8AM AK time:
Monday at 8AM we will book sheep hunters,
Tuesday at 8AM we will be booking moose hunters, and
Wednesday at 8AM booking will open for caribou.
First time hunting with 40-Mile Air:
For those that have never hunted with 40-Mile Air, you may call to book on the second Monday of December for all species.
Any time you have a question about our booking process or any of the hunts we offer, please do not hesitate to call the office.  907-883-5191.
Thank you for choosing 40-Mile Air for your hunt needs.
---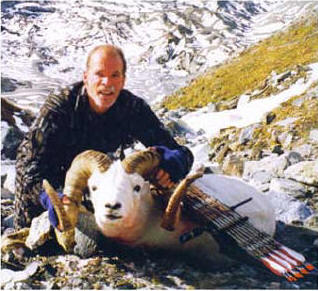 40-MILE AIR has been serving the transport needs of hunters in Alaska's Interior since 1959.  Owned and operated by second-generation Alaskans, the years of experience acquired while successfully operating a flight service translate into a thorough knowledge of the environment and animal habitats that we fly to. Our skilled and experienced pilots will take you into areas that are accessible only by small aircraft, thus ensuring a hunt with little or no competition from other hunters.
Please read the letter from Leif Wilson that will answer many other questions you may have about Alaska fly-in hunting with us.